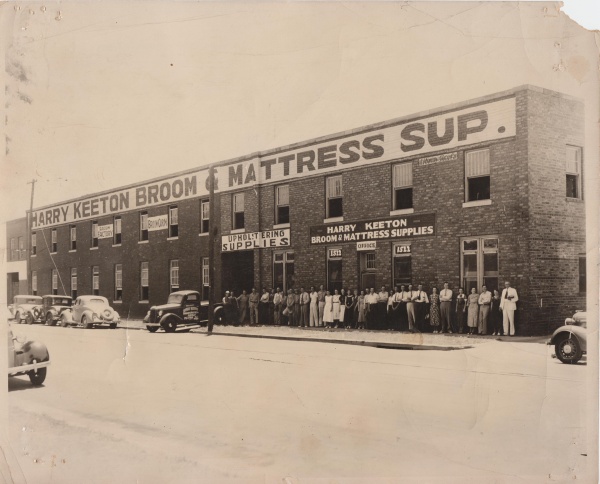 A TEXAS ORIGINAL SINCE 1896!
Harry Keeton, Sr., began selling mattress supplies in Fort Worth, Texas, back in 1896. Little did he know that this was the beginning of what was later to become the fastest growing chain of factory direct sleep stores. His two sons, Harry and Frank took over the business and expanded into Oklahoma, Texas, Florida, Arizona, and California; shipping furniture and mattress supplies all over the world.

Four generations later, Peter Duncan, Jr., realized that there was a need for Factory Direct Marketing and began selling his products directly to the consumer at wholesale prices. This concept has spread like wildfire. Public acceptance has been overwhelming. This great demand has caused the Mattress Factory to become a leader in the industry. Our production exceeds 10000 pieces manufactured each year.
Our buying power, along with the "no middleman" concept give maximum savings,
which are passed along to the customer... you!

When you purchase from the Mattress Factory
you save 50% off the purchase price at a retail store.


817-334-0361
Store Hours
M-F: 9am - 5pm
Sat: 10am - 3pm